Anderson Educational Services
913 Fourth St
St Marys, WV 26170-1101

(304) 684-0941
AES@creeds.net

Since 1985

Computer Hygiene 101

Home
1. Update, Update, Update!
Always keep your operating system and programs current.
Windows Update
http://v4.windowsupdate.microsoft.com/en/default.asp

Turn on automatic updates if you have Windows XP
Click the [Start] button;
Right click [My Computer]
Click [Properties] The System Properties Property Sheet will open.
Click the [Automatic Updates] tab and
Choose "Download updates automatically and notify me when they are ready to be installed."
Click OK
Then the next time you are notified tell the system to go ahead and install the updates.


Microsoft Office Update - Word, Access, Excel, Outlook, FrontPage, etc.
http://office.microsoft.com/OfficeUpdate/default.aspx
Run DCOMbobulator to disable a common exploit in Windows 2000 & XP
http://grc.com/dcom/
2. Run an up to date AntiVirus
The following are excellent and free for home use:
3. Run a hardware &/or software Firewall to keep hackers out.

4. Prevent or remove SpyWare

5. Avoid opening email attachments

unless you are absolutely sure you were expecting it, even if it's from your closest friend.
6. Use a Popup blocker.

7. Backup your data!

7. Encrypt & password protect sensitive data
8. Contact me when you get into trouble.
-- Michael Anderson, certified CompTIA A+ & Network+ computer technician
AES@creeds.net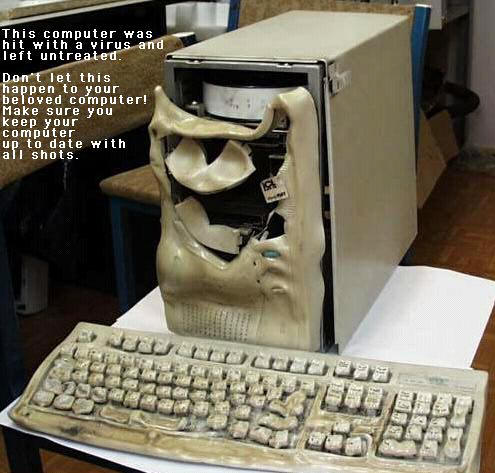 ---
Updated: 05/07/2004